Commercial Security Cameras & Video Surveillance Equipment & System Installation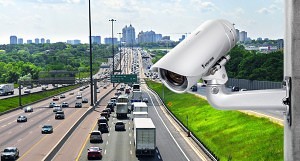 Security Camera Installation and Video Surveillance Systems in Milwaukee and Waukesha, WI
Quality is everything when it comes to security cameras. Kelley Communications security camera installation services provides your company with a range of high-quality options for security monitoring and surveillance information recording. After analyzing your needs, we engineer a camera system that will best fit your unique situation and budget. We are your Milwaukee-based surveillance system experts and video surveillance solution professionals, serving all of Wisconsin. Kelley provides you with affordable, top-quality digital recording systems.
Our surveillance camera systems installers can also diagnose and repair any issue you are having with your current commercial surveillance system.
Keep yourself, your employees, your belongings, and your property safe! Call us today or contact us here to find out more about our commercial security cameras, and our surveillance camera and equipment solutions. You have a lot of security camera installation companies to choose from. Come see why Kelley Communications is your Wisconsin commercial camera system provider of choice!

Live Video Surveillance:
Using our video recording systems, you're able to view a live feed in real time remotely from your iPhone, Android, iPad, Tablet, PC, or Macintosh system. Our knowledgeable experts will determine the best placement of your security cameras to provide optimum viewing angles that guarantee the best surveillance zone.
---
Closed-Circuit Television (CCTV):
Closed-Circuit Television (CCTV) security camera systems include security cameras, a digital video recorder (DVR), and a monitor. Kelley Communications can provide you with a CCTV system that can fit your needs and your budget. We are your Wisconsin-based, fully-trained and licensed CCTV security surveillance installation engineers, serving businesses and residential customers since 1989.
---
NVRs (Network Video Recorders):
At Kelley Communications, we don't settle for less! Excellence, integrity, along with customer satisfaction, is the essence of our core beliefs. Our NVRs use powerful cutting edge technology. Industry standards dictate that 8 to 10 frames per second is "good enough," and we strongly disagree. Every NVR built at Kelley Communications is designed to record and playback at 30 frames per second per channel. All NVR's come pre-loaded with VAST, a professional video central management software that includes 16 free camera licenses.
---
Types of Video Surveillance Installation and Security Cameras we provide:
Bullet Cameras
Covert Cameras/Split Type Video Core
Fixed Dome Cameras
Mobile Dome
Cube Cameras
PTZ Speed Dome Cameras
Night Vision Cameras
Thermal Imaging Cameras
License Plate Cameras
360 Cameras/Panoramic Fisheye Cameras
Box Cameras
Accessories
If you are looking for commercial video surveillance systems, get a hold of Kelley Communications today at 414-727-7070. You have a lot of security camera installation companies to choose from. At Kelley Communications, we are the known top-quality industry experts in security and video camera installation. We are your Milwaukee and Southeastern Wisconsin area video surveillance installation company of choice!
---
IP Camera Manufacturers We Work With:
Videos: