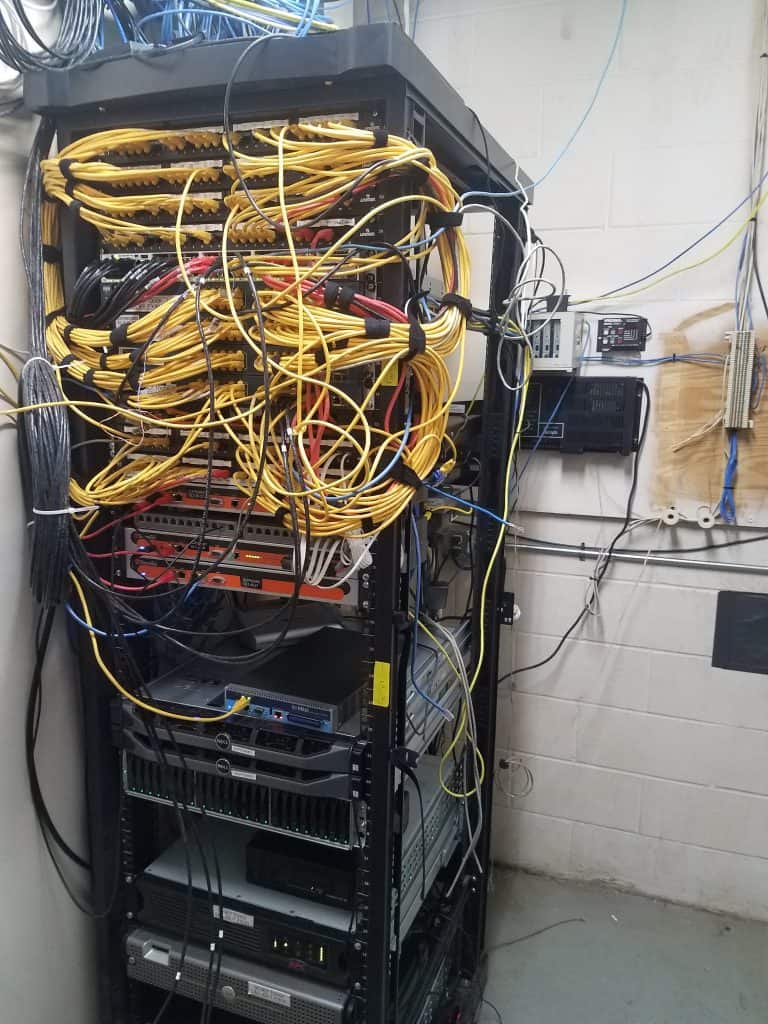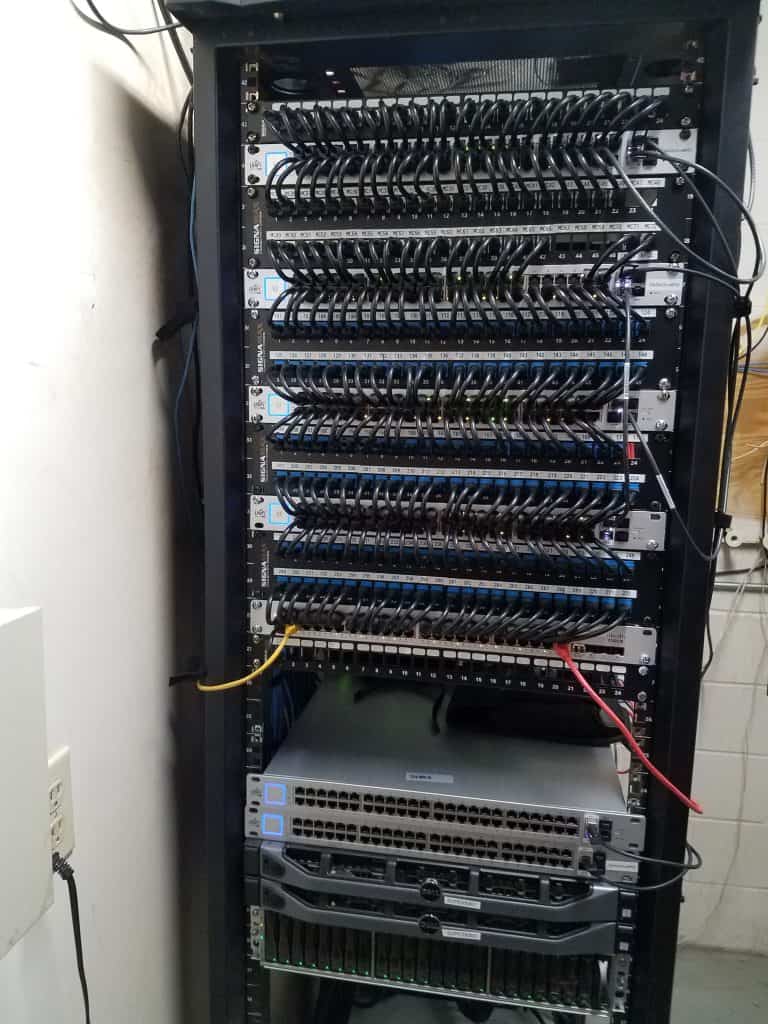 Data Cabling and Data Wiring Services in Milwaukee and the Surrounding Communities
If you need a single computer connection installed, a printer relocated, or your entire facility rewired, give Kelley Communications a call! We are your data cable and data wiring experts offering you the most reliable cabling solutions! We will assess your current cabling system as well as design and install a structured cabling system to meet your requirements and budget.
In today's economy, spending resources on something you already have can be a difficult decision. If you are experiencing problems with your network cabling or phone system wiring, we can test, certify, and document your network to identify problem areas. Installing network cabling isn't difficult, but if it is not done properly, your system will never live up to its potential. Kelly Communications is your data cabling installation contractor of choice. We proudly service Milwaukee, Waukesha, Brookfield, WI and the surrounding communities with cabling infrastructures that surpass the requirements needed for your network to function optimally.
Data Cabling Contractors — Why Use Kelley Communications for Your Network Cabling?
When it comes to structured network and data cabling, we are constantly looking to the future. We assess your current equipment and determine your future data wiring needs. Will an equipment upgrade force you to use a different type of wiring system? Are you looking to do a remodel in the near future? Are you looking for a system with expandability in mind? By evaluating your current situation and your future plans, we can provide you with a future-proof data cabling solution that will not slow you down!
Additional Structured Cabling Services by Kelley Communications
Voice & Data Cable Installation & Repair
Computer Cabling
Ethernet Cabling
Internet Cabling
WiFi / Wireless Network Internet Cabling
Phone Cabling
Cabling Repair & Replacement
Audio and Video Cabling & Wiring for Milwaukee and throughout WI
Our Data Cabling Certifications
Voice and Data Cabling and Certification
Fiber Optic Cabling and Certification
Underground and Aerial Cabling
Additional Wiring Services by Kelley Communications
Electrical Wiring
Office Wiring
Cubicle Wiring
Data Wiring
Jacks and Plugs Installed
Have Kelley Communications install the jacks and plugs that keep your computer network up and running smoothly. We install:
Network Jacks
Data Jacks
Computer Jacks
Ethernet Jacks
Internet Jacks
Network Plugs
Data Plugs
Voice / Data Plugs and Jacks
Computer Plugs
Ethernet and Internet Plugs
At Kelley Communications, our mission is to deliver quality data communication systems with solutions that meet the demands of our customers at an exceptional value. We make sure the cable you are using isn't a low-performance counterfeit. You can trust the certified technicians at Kelley to install a reputable, verified name-brand cable that will perform now and well into the future to meet the growing needs of your business and technology.  We offer 20-year warranties on all of our installations!
Cat. 5e vs Cat. 6 vs Cat. 6A Cable 
Read our article about the uses and advantages of each of these cabling options here.
Give Kelley Communications a call today to bring your company up to speed with a custom-designed, lightning-fast reliable network. Whether you're upgrading to Cat 6 wiring or increasing your bandwidth, we'll design a solution that meets your business needs!