Phone Systems / Voice Services
Phone Systems / Voice Services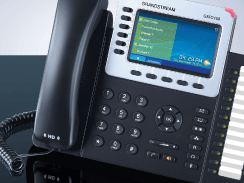 Cutting edge digital phone and voice over IP phone systems. So whether your phone system is out of date or you need HD voice services, let Kelley Communications bring your business into the future.
Since 1989, Kelley Communications has been installing voice and data communications cabling. In 2004, we started marketing business phone systems to allow our customers to have a single source for all of their voice communication needs.
If you have an outdated office phone system or would like to expand your current one, we can provide a solution to meet your needs. From small businesses to large corporations, Kelley Communications offers the best deals on telephone systems.
We are experts at installing enterprise-grade phone systems that your business can rely on!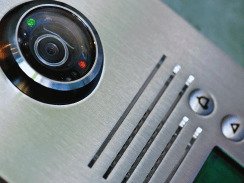 Typical Features of Our Phone Systems:
• Auto Attendant
• Voicemail Systems
• Overhead Paging Systems
• Background Music Systems
• Message and Music On Hold Service
VoIP Phone Systems
A VoIP (Voice over Internet Protocol) phone system can reduce the cost for phone services. Instead of using landlines, VoIP systems use data connections (for example, the internet, or your internal business networking system to place and receive phone calls). Kelley Communications has the knowledge and experience to install and maintain a VoIP phone system solution for your business.
ISP Voice Services
Kelley Communications is the known and trusted provider of ISP Voice Services throughout Wisconsin. Let us install a top-quality and affordable voice over IP phone solution to meet your business communication needs.  Our HD voice service assures you have clearly heard conversations with less background noise and at a great cost savings.
In addition, we lease analog phone adapters (ATAs) to our voice customers who need additional communication security to be compliant with HIPAA data privacy and security laws, such as hospitals and funeral homes. Because the ATAs are leased from Kelley Communications, we are responsible for their performance, maintenance and firmware updates.  One less thing for for you to worry about!
Quality Voice Communication Systems
At Kelley Communications, our mission is to deliver quality voice communication systems with solutions that meet the demands of our customers at an exceptional value. We offer affordable solutions and top-quality service and equipment.
Call us today at 414-727-7070 or contact us here for your FREE phone evaluation and quote!
---