MANAGED IT SERVICES MILWAUKEE
Your business relies on the strength of your IT to make it go. At Kelley Communications we look to understand your current needs and future wants to help support, maintain, and develop your IT infrastructure.
From break/fix and onsite IT support to full managed IT services, we use standard practices and proven technologies to shape your environment to your specific business needs.
Data Wiring / Fiber Optic Cable
Bring your company up to speed with a custom-designed, lightning-fast reliable network. Whether you're upgrading to Cat 6 wiring or increasing your bandwidth, we'll design a data wiring solution that meets your managed IT business needs.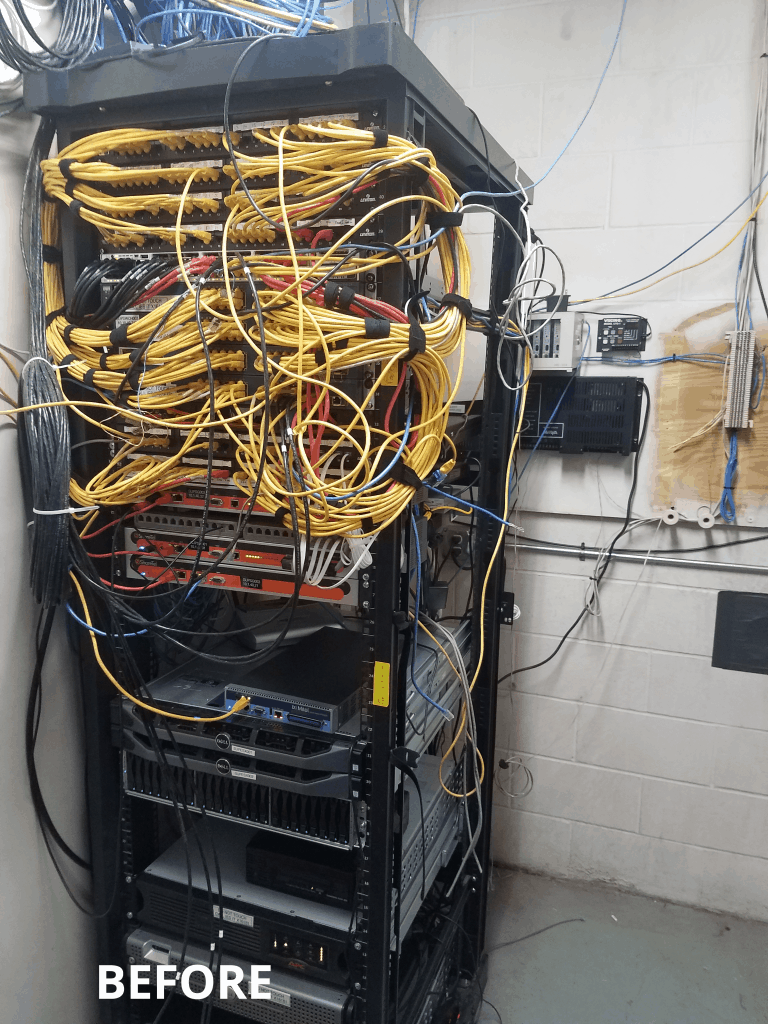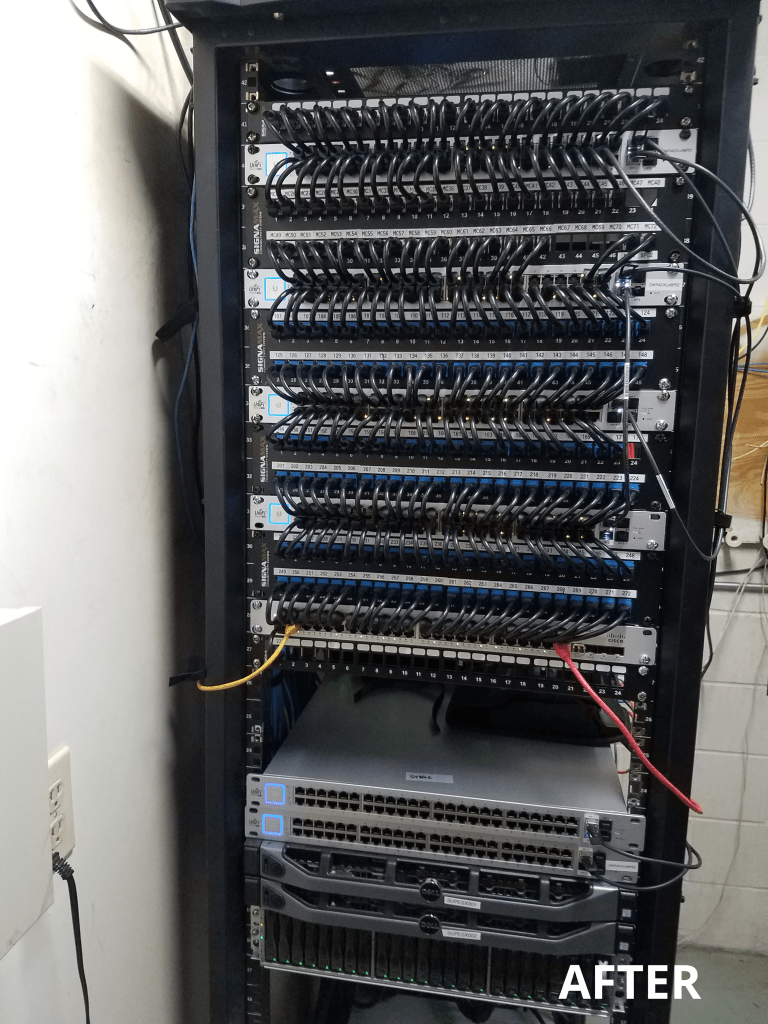 Slide to See the Before & After Pictures of Our Data Cabling Clean Up for a New Client's Rack.
"Kelley Comm. was a great company to work with. They have helped to improve and organize our infrastructure and we could not be happier. Their team worked closely with us to make sure we were happy with every single change. I give them my highest recommendation and will continue to work with them on other projects in the future." -Matthew J. DeLorme Business/ Technology Catholic Central High School, Burlington, WI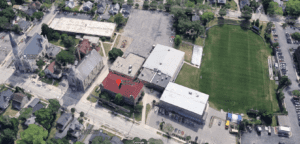 We installed all new CAT6 Plus Data Cabling for:
Printers
Desktop Computers
Wireless Access Points for Laptops
Access Control Controllers
Cameras
We Color-Coded every single data drop type from end to end with Color-Coded Jacks and Patch Cords
We installed an AiPhone Entry System on the Front Door with new Locking Hardware that can be controlled by the Administrators' Cell Phones.
We removed all existing Data Cabling and Fiber Optics from end to end.
We designed & installed Data Center Spine-and-Leaf Architecture with all single-mode fiber installed at CCHS to connect the MDF to all IDF's:  https://www.cisco.com/c/en/us/products/collateral/switches/nexus-7000-series-switches/white-paper-c11-737022.html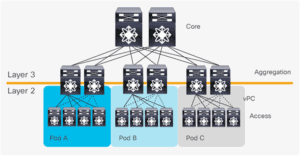 They didn't have the resources to buy all the needed single-mode fiber transceivers to complete this architecture, however, the Spine-and-Leaf Architecture is in place for when they have the resources to complete it.
Giving this school's Students and Faculty the Most-Supreme Cutting-Edge Lightning-Fast Network achievable with current technology.
""Kelley Communications is absolutely the best!! We did a full office move over the holidays and gave them very short notice and they went above and beyond and delivered on every single item that needed to be done to make sure we were up and running by January 1st! Their knowledge and expertise is unmatched, their customer service is superb and their follow up is remarkable!! We are lifelong customers and fans for sure! Highly, highly recommend Kelley Communications, 5 stars is not enough!!" -Brittany Klaus

To recap, we did all the following in two weeks. 
We are proud of our team for completing everything on time over the holidays the last two weeks of the year:
– Moving current (old) PCs to the new site and copied all the files to the provided HP EliteDesk 805 G6 Small Form Factor PC's
– Moving everyone off of Gmail to Outlook while connecting Gmail to Outlook
– Connecting On-Site PCs to 365 Cloud-Backup
– Mirroring Laptops and PCs, Google Searches, Bookmarks, and Files will match on each person's devices
– Install and program Outlook on Everyone's Cell Phones
– Connect everyone's Outlook Calendars together
– Add an email account to the Conference Room PC
– Add a Plugin for Teams Meetings and Zoom to Everyone's Outlook's
– Program and Mount UDM-Pro Access Points
– Program and Mount a USW-Enterprise-24-PoE Switch
– Program and Mount a Dream Machine Professional
– Program the Dream Machine to work with 2 Internet Circuits, Fiber & Copper as a backup
– Program and Mount a 55 inch TV with a Heavy-Duty Full Motion Articulating TV Wall Mount
– Program and Mount a 65 inch TV with a Heavy-Duty Full Motion Articulating TV Wall Mount
– Program and Mount a UPS for the Rack
– Unbox and connect UPS's to the PCs
– Unbox and connect Wireless Keyboards and Mice for all the PCs
– Unbox and connect UPS's to the PCs
– Program and Mount Logitech Brio 4K Webcams for the Conference Room, Brittany, and Mr. Klaus
– Unbox and Setup New HP EliteDesk 805 G6 Small Form Factor PC's
– Unbox and add 1TB NVMe PCIe M.2 2280 Internal SSD High-Performance Solid State Drive to PCs
– Unbox and setup ViewSonic VX3276-4K-MHD 32 Inch 4K UHD Monitor with Ultra-Thin Bezels
– Program Printers and add Printer Drivers to all PCs
– Install Dual & Quad Cat 6 Plus Data Drops as needed
– Label all Locations
– Mount Patch Panels
– Mount Rack
– Terminate Cat 6 Plus Jacks
– Install Pathway for Data Cabling
– Test and Certify all Cabling with a Fluke DSX-8000
– Cross Connect with Blue & Black Cat 6 Patch Cords
– Install 12 Strands of Single-Mode Fiber from the Demarc to Suite 26 ( Ran the fiber Lateral for Spectrum )
– Coordinate a 50/50 Mbps Enterprise Fiber Internet Circuit install in 2 weeks ( Unheard of )
– Coordinate a failover 200/10 Mbps Business Class Coax Internet Circuit in 1 week ( Unheard of )
– Coordinate Business Class Cable TV install in 1 week ( Unheard of )
– Install Fiber Optic Panel Adapters
– Install Fiber Splice Trays
– Install Fiber Pigtails
– Install SFP Transceivers
– Install Enclosures 
– Install Pathway
– Install LIU's
– Every Fiber Optical Cable was tested with an OTDR
– Drill Holes in the Countertops and desks for Data and Power Cables
– Install Electrical Outlets for the Conference Room TV and Printer Area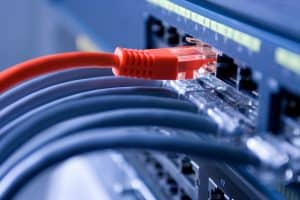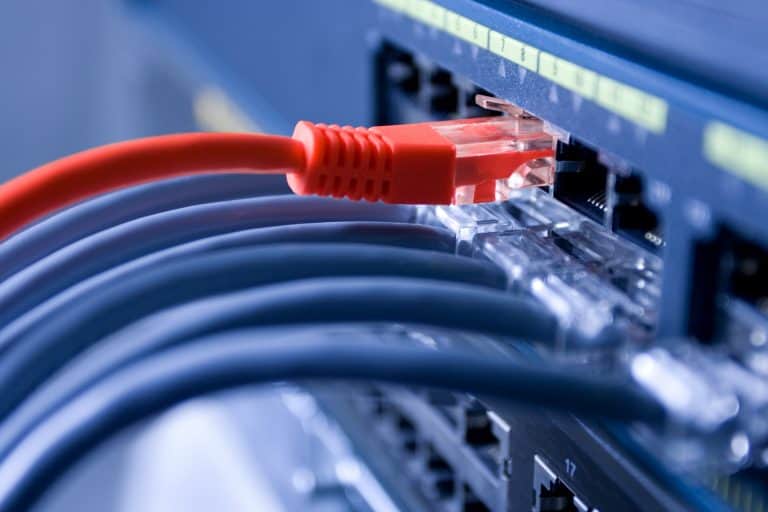 NETWORK
From copper-wired and fiber Ethernet to mesh WiFi. Your network is your business.  We use standardized equipment and configurations to meet your business needs:
Routers
Switches
Network Security
Wireless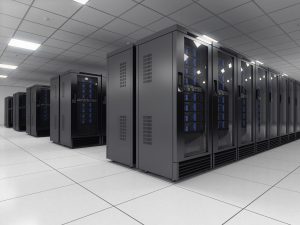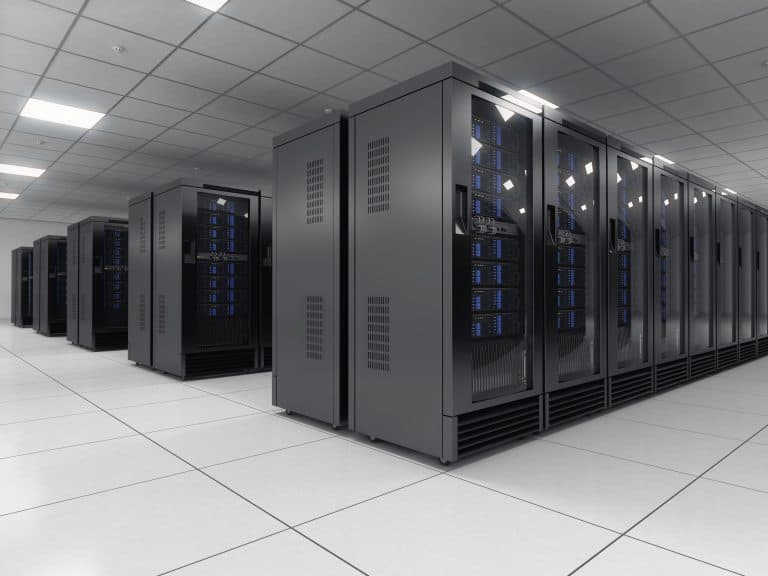 SERVER, WORKSTATION, AND VIRTUALIZATION
Virtualization. Cloud-hybrid implementation. BYOD. The options are almost endless.
Platform

Hardware
Operating system
Standard setups

Best practice setup and administration

Group policies
Security groups
Standardized system administrators
Change Tracking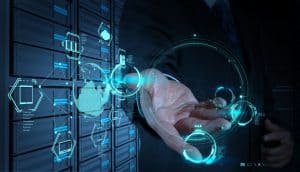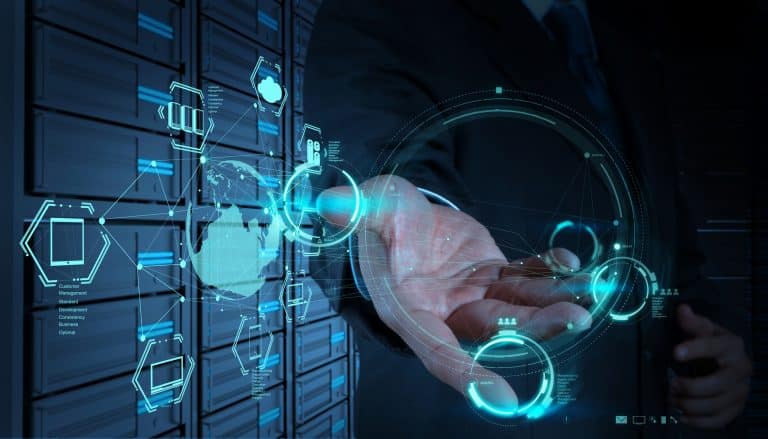 BUSINESS SERVICES
Enterprise-level technologies for every sized business.
Microsoft 365 and Google G Suite
Cloud backup services
Phone and Communication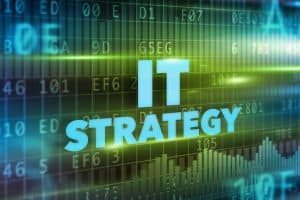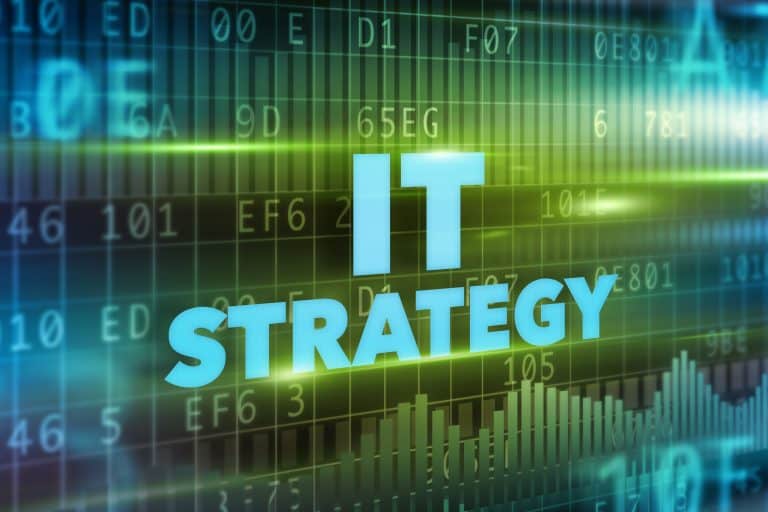 STRATEGY AND SUPPORT
We respect every business owner and seek first to understand what matters to you.
Yearly IT strategizing
Standard procedures development
Maintained documentation
Maintenance

Regular onsite IT Support
Continuously managed
"My exclusive partner for cabling, camera and DVR services."

"I have been using Kelley Communications for many years. Kelley Communications has a very knowledgeable team that has always performed the work in a timely and professional manner. If you are looking for a talented team I would recommend Kelley Communications and their staff without hesitation. Very competitive pricing on Cutting Edge technology and equipment Jacob and his team at Kelley Communications have been a great partner to work with for the past 5 years. Very professional but also personable, and have always gone above and beyond on all projects we've worked on together. Highly recommend Kelley Comm for all your security needs."

"Jacob and his team at Kelley Communications have been a great partner to work with for the past 5 years. Very professional but also personable, and have always gone above and beyond on all projects we've worked on together. Highly recommend Kelley Comm for all your security needs."

"Have used them many times for emergency and non-emergency work. They have always delivered. We have never needed to look anywhere else."

"Kelley communications and Jacob Horning did a fantastic job installing our security system. They provided a first-class system and have been giving us outstanding service ever since we started using them. I would highly recommend them to anyone.!!"

"If you are looking for a clean professional data cabling and security system !! I would definitely recommend Kelley Communications !!! Great people knowledgeable and professionals. Also Jacob he is the amazing guy to work with!!"

"Todd, the owner, listened to what we wanted out of our security system. He spent the time helping us develop a plan not only for installation of the cameras and recording equipment, but also for the best possible ease of use after the job was done. They were also very conscious of our budget and offered the best possible options for our situation. The installers were polite and knowledgeable. I recommend them.!!"

"I'm currently finishing up a project that requires rolling out wireless access points in some large warehouse environments. We hired KelleyComm to run the network drops and assist us with hanging the access points. Couldn't be happier with their work. Their tram gave really good advice and accommodated problems we had with our equipment from another vendor arriving late. Thank you so much Todd, Paul, TJ, and the rest of you at Kelley Communications!!"

"Kelley Comm. was a great company to work with. They have helped to improve and organize our infrastructure and we could not be happier. Their team worked closely with us to make sure we were happy with every single change. I give them my highest recommendation and will continue to work with them on other projects in the future."

"We just wrapped up our second cabling project with Kelley Communications and they have been excellent in every respect. Our projects included a building-wide modernization of all existing data cable and fiber, and most recently a full-floor expansion build-out. Their crews have been professional and courteous, as well as flexible in working around our schedule to minimize systems downtime with students and staff in the building. The work performed has been high quality and the owner communicates regularly to keep us up to date on project status. What was delivered went above and beyond our expectations, and the attention to detail put into the work is readily apparent. Kelley Communications has earned becoming my go-to to call upon for any future cabling projects and I would recommend their services without reservation."

"I have been Working with Kelley Communications for Over 20 Years! Being a Senior Citizen with a Small Business…Well Mr Kelley goes the Extra mile to make projects go SMOOTH! Whatever the Size of Your Communication Project…You will be Happy with Kelley Communications! Bill Knackert Bedtime Mattress Store West Bend!"